Have you ever felt more confident after getting a much needed makeover? Looking good goes deeper than just the physical level-- it can transform the way we think, act, and feel. From sharper haircuts to stylish outfits, feeling attractive is a strong confidence booster. It can help us feel better about ourselves and our situation. In addition, looking sharp can open up doors of opportunity that wouldn't have been opened if we looked "average." If you've had doubts in the past regarding your personal style, it's time to grab a pair of scissors (or your favorite outfit) and work on rocking the look that makes you feel like a million bucks. You just might surprise yourself!
Looking my best is one of the most important things I can do for myself. When I look good, it gives me a sense of confidence to go out into the world and take on anything. It takes away those insecurities about how people may perceive me, and just lets me focus on being my best self. I know that if I put a little bit of extra effort into looking my best, it'll make me feel ten times better when I walk out the door. Plus, it's a great excuse to try out all those new trends everyone's talking about! There's nothing like feeling good on the inside and looking good on the outside - looking sharp makes everything more fun and spurs me onto reach for even higher heights!
Below are some items you should be thinking about but maybe haven't in a minute...
Ties
A man should still be wearing a tie once in awhile, even in these less formal times. We all know how to dress up when the occasion calls for it, but investing in a good tie can make any business casual Saturday night roll out feeling special. Ties are also great conversation starters - wearing one at an event is almost certain to start a few conversations, some of which could go down some interesting paths! Also, ties just add that extra bit of class that's sure to impress the ladies. Don't forget: when you look and feel your best, you will perform better. Having the confidence that comes from wearing something nice and stylish will do wonders for your own success. So next time you head out a guy's night or meet new people at work, don't hesitate to grab yourself a tie - you won't regret it!
My grandpa used to say that a man needed to look his best for any occasion and one of the easiest ways to do so was by wearing a tie. It's like the cherry on top. Don't get me wrong, I'm all about casual Friday at the office but there are times when the regular no-tie look just isn't good enough. Every man should still have at least one in their closet for those special occasions – an important meeting, job interview or family/social event. Just think of how you'll stand out in a suit with a lightly patterned tie paired with some stylish accessories; It'll take your whole outfit up a notch and give off the aura of being put together and sophisticated without coming across as too stiff. So what do ya say? Step it up and don some ties once in a while – they may never go out of style.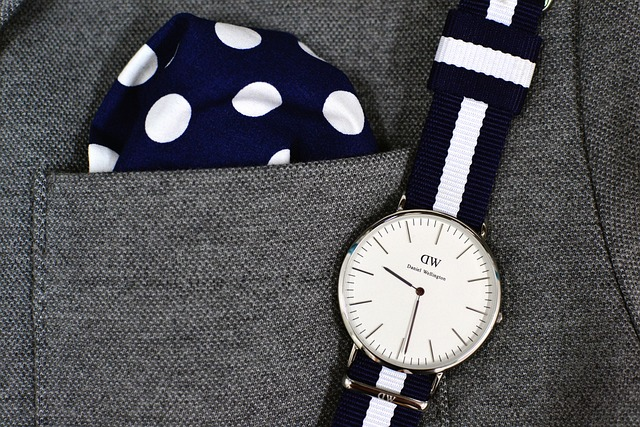 Sunglasses
Hey fellas, ever feel like your sunglasses game has been lagging lately? Well, I have the perfect solution for you! Whether you're into the sleekness of aviators, the throwback style of wayfarers, or something with a bit more edge like round lenses – there's something suited to every type of guy out there. No matter your preference, having the right shades not only looks great but can also add a splash of character to any outfit. Elevate and enhance your look with a pair of sunglasses for men that speaks to who you are.
Watches
A classic watch is every man's trump card when it comes to showing commitment to style. It can add sophistication and a touch of refinement to any look that you might be wearing and instantly elevates it. A classic watch also doubles as a timeless wardrobe piece, one that won't be susceptible to the ebb and flow of changing fashion trends. It's an accessory that will stick with you no matter what. I personally like having a classic watch handy because nothing says smart, professional and refined more than a well crafted timepiece. Plus, these watches can become family heirlooms if they are well cared for, so they come with plenty of sentimental value as well! So go ahead and wise up in the style department with a classic watch!
When it comes to style, a classic watch can be the perfect item to show off my commitment. Nothing beats the timeless housing of traditional materials such as steel, gold, or silver and these pieces often have a history and meaning behind them that makes them stand out from the crowd. Not only do I look better when wearing a classic watch, but showing off an iconic piece is also a great way to make a statement about timelessness and elegance. As if that wasn't enough - with proper maintenance, quality crafted watches can last for decades which means I can keep mine in my collection for years to come and never have to worry about it becoming outdated. With so many benefits combined into one accessory, it's no wonder why a classic watch is the best item a man can have to show his commitment to style.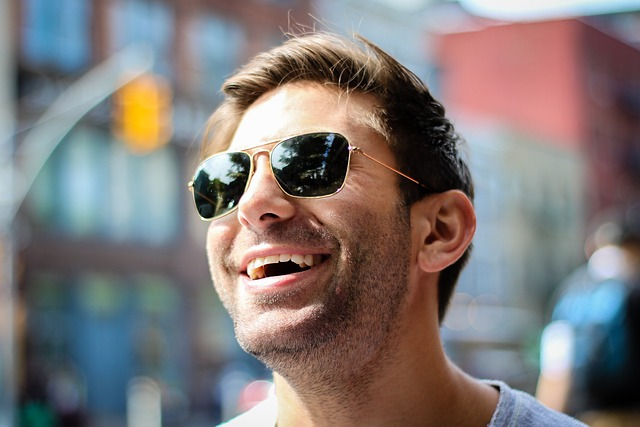 Bracelets
A men's bracelet has the power to be one of the strongest accessories that a handsome man can add to any outfit. Not only is it highly versatile, but its sleek style and minimalist design creates a timeless and lasting flair. The beauty of this simple accessory is its subtle but effective addition to elevate your style without overpowering it. With so many different types of materials available, there's an option for every type of guy out there. Whether you are looking for something luxurious with gold or more down-to-earth with beads, you can find various styles and colors to match your personal style. Ultimately, a simple men's bracelet can make even the simplest outfit appear effortless and pulled together.
But let's face it, some may think men accessories are limited and boring. That's why I love this simple men's bracelet! It adds just the right touch of style to your overall look, without being over-done or distracting. Plus, thanks to its unique design, this bracelet perfectly pairs with any outfit – casual or dressy – making it a must have item for the modern man. Go ahead and show off your sense of fashion by sporting this stylish bracelet – I guarantee you won't regret it!
The duffle bag
As a dad, I know how important it is to be able to confidently pack and travel with the necessary items. A duffle bag is an excellent choice since they are reliable and convenient to use. Not only do they look stylish, but they offer more space than backpacks or suitcases without sacrificing comfort. When traveling, you want your belongings right at your fingertips, whether you're on the bus, packing for a flight, or heading out for a weekend getaway. The last thing you need is your stuff scattered all over the place. Additionally, duffle bags are durable and can withstand wear and tear from all kinds of activities. Plus, many come with adjustable straps and multiple compartments making it easy to organize everything from clothes to tech gadgets. Investing in a quality duffle bag is money well spent!
If you're a guy and are planning on taking a trip soon, you should definitely consider investing in a duffle bag. It's one of the most convenient pieces of luggage that you can have – it's lightweight so it won't weigh you down as you travel; its structure is also very adjustable so if your packing changes at any point during your journey, it will be easy to accommodate. It's great for urban and rural destinations, whether you'll be traveling by train, car or plane. It looks nice too so there won't be the need to worry about embarrassing yourself in public transportation. Duffle bags may be slightly pricier than regular suitcases but the convenience and ease of use that comes along with them will easily make up for it.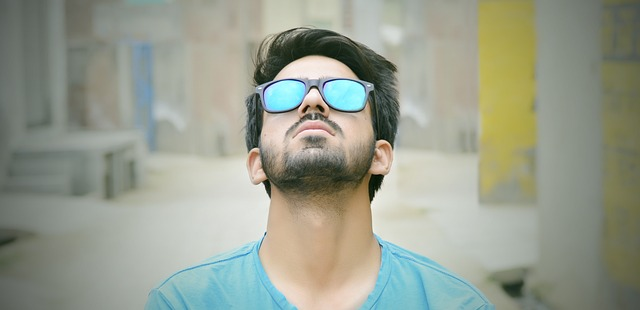 Belts
Finding the right belt for a guy can seem like an insurmountable task, mainly due to the wide range of choices available. But don't worry! With a few tips and tricks it's easy to narrow down the selection and find that stylish, perfect-fitting belt for any occasion. The first step is selecting the right size – big enough to fit around those sizeable midsections but small enough so as not to stretch out after long-term wear. Secondly, decide if you need dressy or casual, as there are great options for every style. And finally, make sure you have at least one black belt in your arsenal – it's a classic and works with almost any outfit! So go out there and find yourself that perfect accessory — even if it takes some waist-stretching along the way!
When it comes to choosing the right man belt, it can be tricky. Finding a belt that looks great and is both comfortable and functional is key. It's important to pick one that's versatile enough to match any look - whether he's dressing up for a special event or jeans for a casual night out. Thankfully, there are options galore in today's market - from classic leather to new age synthetic materials; and plain styles, to more flashy designs with metal buckles and subtle embossing. So go on, don't hesitate - find the perfect belt for your guy and help him take his outfit game to the next level!
Wallets & money clips
A man's wallet is an item he will use almost every day and, as such, it needs to be able to hold all his important cards, receipts and money without tearing or stretching. It can also serve as a fashion statement, so look for something stylish with a small amount of flair that shows off your personality without being too loud. Quality materials are essential when it comes to wallets: genuine leather is best for durability and this kind of craftsmanship tends to last much longer. Look for wallets that have multiple pockets and sections for greater organization and convenience. A good quality wallet will ensure you are always prepared with the items you need no matter where life takes you.
A wallet is a more than just an accessory for a man. It's a reflection of his personality and style, and is often the first thing people notice. A wallet can say something about a man's financial standing and how he chooses to display it. Quality wallets are made with high-grade leathers, lasting materials, and elegant details. There are simple bi-fold wallets that hold what you need, or multi-function design options with credit card slots and space to keep other items like coins, keychains and more. Selecting just the right wallet is an art form in itself; one that has become increasingly popular over time with men who prefer not to be just practical - but stylish too.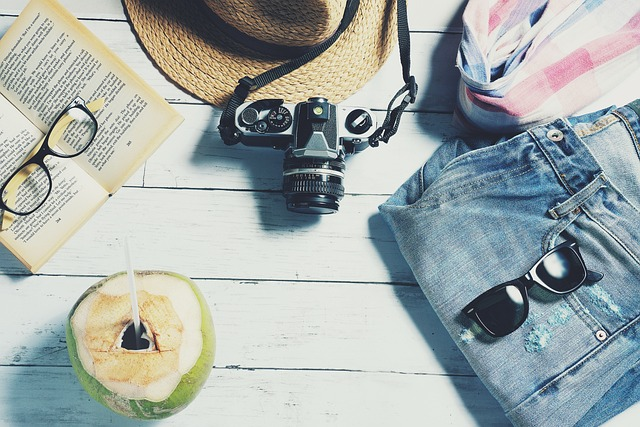 Socks
A well-stocked sock drawer is the foundation of any stylish man's wardrobe. From everyday wear to special occasions, having the right socks on hand can make a subtle but powerful difference in your outfit's overall look. To help you create a complete collection of socks, here are five essential pairs that no man should be without: Invisible Socks, High Over-the-Calf Dress Socks, Patterned Funky Socks, Dark Colored Casual Socks and Low Cut Athletic Socks. With these basics in your arsenal, you will always have something suitable for whatever style look you're going for.
Every man should have a selection of good quality socks in his wardrobe. Aside from giving support and comfort to your feet, they can also become a part of your style. To help you decide which ones you need, here is a top 5 list: dress socks that come in dark colours like black, navy or olive; ankle socks perfect for smarter casual looks; athletic socks for sports activities; low-cut no-show socks made from breathable fabric like cotton to keep feet dry through the summer months; and wool socks for colder days. When buying, make sure to invest in ones that will last the test of time and be careful when washing them to extend their lifetime even further.